RIBBON CUTTINGS
The Harrison County of Chamber is honored to host Ribbon Cutting Ceremonies for businesses within Harrison County. If you have a new business locating in Harrison County, opening a new branch, or constructing a new building, you may schedule with the chamber to host and promote a Ribbon Cutting Ceremony at your location. For more information or to inquire about the Chamber participating in your ribbon cutting ceremony, please contact us.


---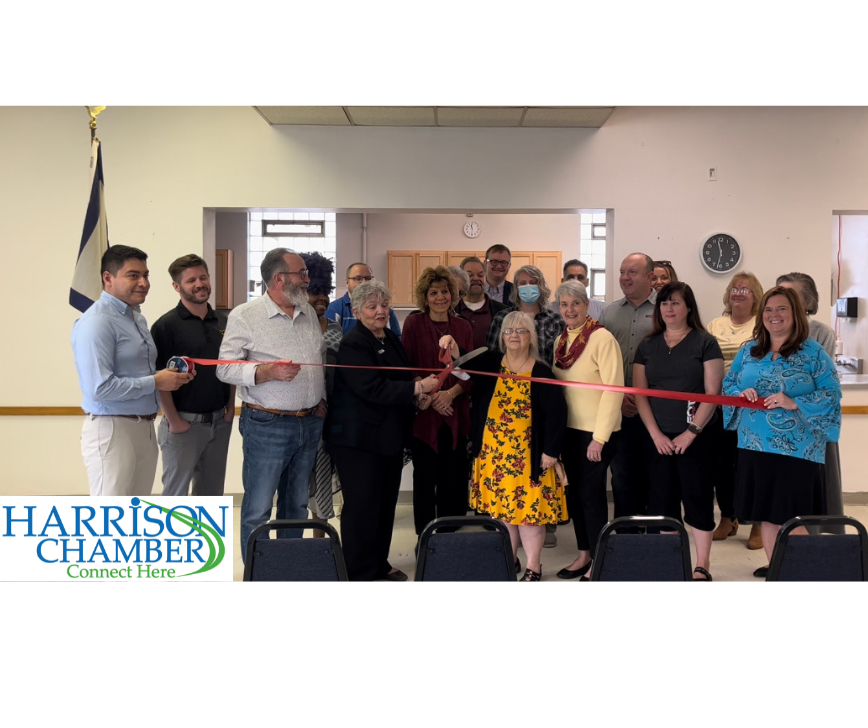 Progressive Womens Association
Date: 04/13/2022
Connect Bridgeport-Article by Roselyn Queen The Progressive Women's Association held the ribbon cutting for the new commercial kitchen in the Uptown Event Center. The kitchen was made available by a grant from EQT written by Audra O'Dell and Elinda Carson. The grant was in the amount of $10,000. "We are honored to share in the excitement with our community partners, the PWA as they open their new kitchen space for the use of the community... It is such an innovative project and one we hope will be used by many," Ellen Rossi, president of the EQT Foundation said. Clarksburg Mayor James Marino gave a welcome and the Harrison County Chamber of Commerce handled the ribbon cutting. Refreshments were supplied by Laura Goff Davis. Odell gave tours of the kitchen and explained the use of the new equipment. Some of the new equipment is a dehydrator, convection oven, bottler, and other items. Complimenting the kitchen is a dining area that can seat approximately 175 people. This is an excellent venue for receptions meetings and parties. It was announced that individual's wanting to use the facility can do so by scheduling an appointment with Carson. It is the hope of the PWA that this facility will encourage entrepreneurs to start their business for future success. As past president I stated this is only one service that the PWA provides for the area, and it helps them continue their mission of service. Take care and until next week "Now You Have Heard It Through The Grapevine." Editor's Note: Rosalyn Queen, PWA past president; Betty Waddy, President; and Elinda Carson, Director; cut the ribbon to the newly renovated commercial kitchen at the Uptown Event Center. Gathered to help celebrate were Clarksburg Mayor Jim Marino; Harry Faulk, City Manager; John Whitmore, City Developer; Jerry Riffle, City Councilman; Marla Feree; Louis Valtreire; Jim Harris; Jacquelyn Fleece; Deaonna Crowe; Jeremy White; Victoria Straling; Jamie Bartow; Audra O'Dell, West Virginia Food and Farm; John Madia; Tina Yoke; Nancy Brown; Delores Yoke; Laura Davis; and Lexie Mayfield.
---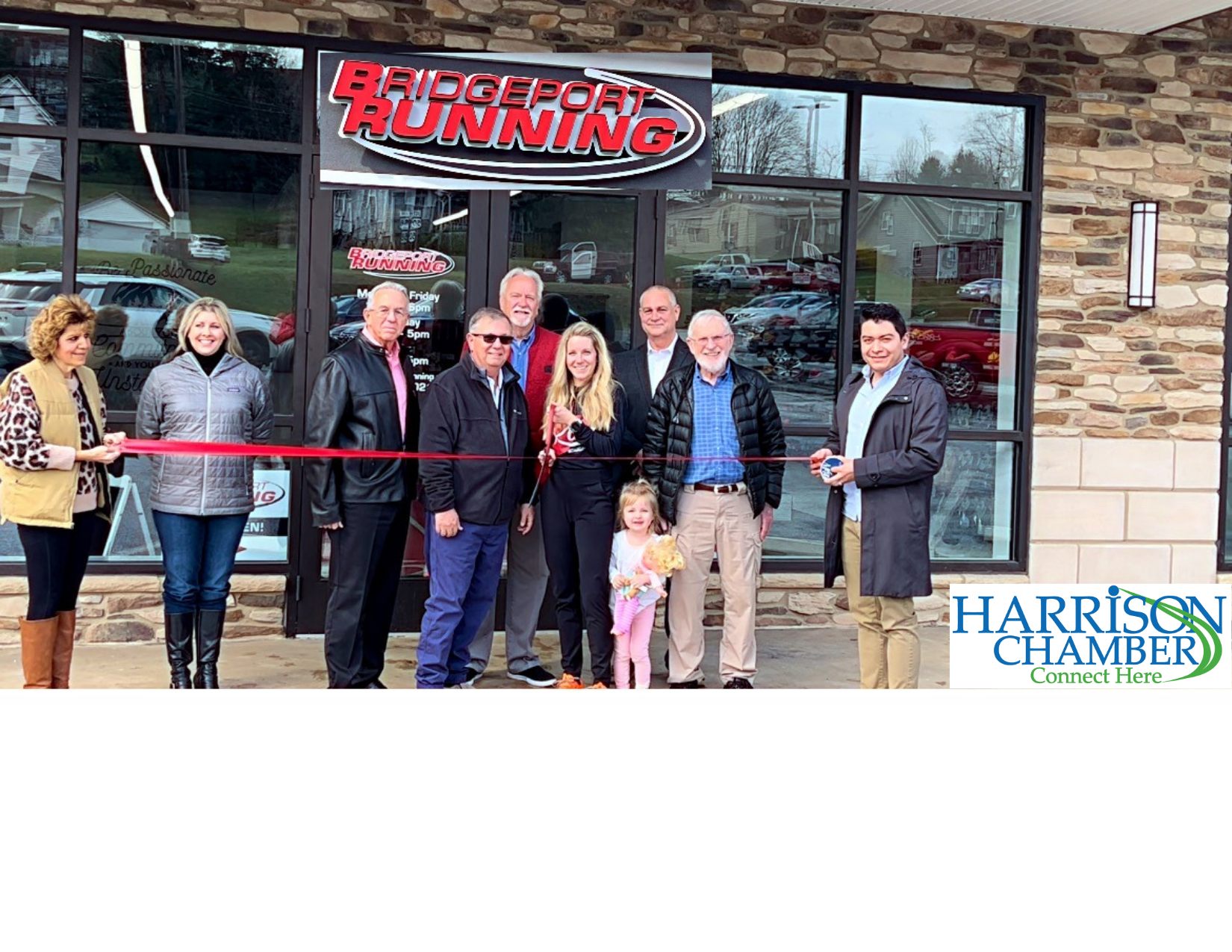 Bridgeport Running
Date: 04/01/2022
Connect Bridgeport Story by Julie Perine A Bridgeport business which has a few months of operation under its belt held its official ribbon cutting today with the Harrison County Chamber of Commerce. Bridgeport Councilmen Jon Griffith and Don Burton and City Recorder Hank Murray were on hand for the official welcome to the city, as was Doug Marquette of the Bridgeport Business Retention Committee. Located at The Square in Bridgeport along South Virginia Avenue, Bridgeport Running sells popular brands of running and walking shoes, as well as athletic apparel and other health- and fitness-related products. The store is the second of its kind. Morgantown Running is located at Beechurst Avenue in Morgantown. Owner Heather Cleary - wife of Sean Cleary, head WVU Track and Cross Country - believed Bridgeport was an ideal second location for her store and that has proven to be true, especially since the onset of track season, she said.
---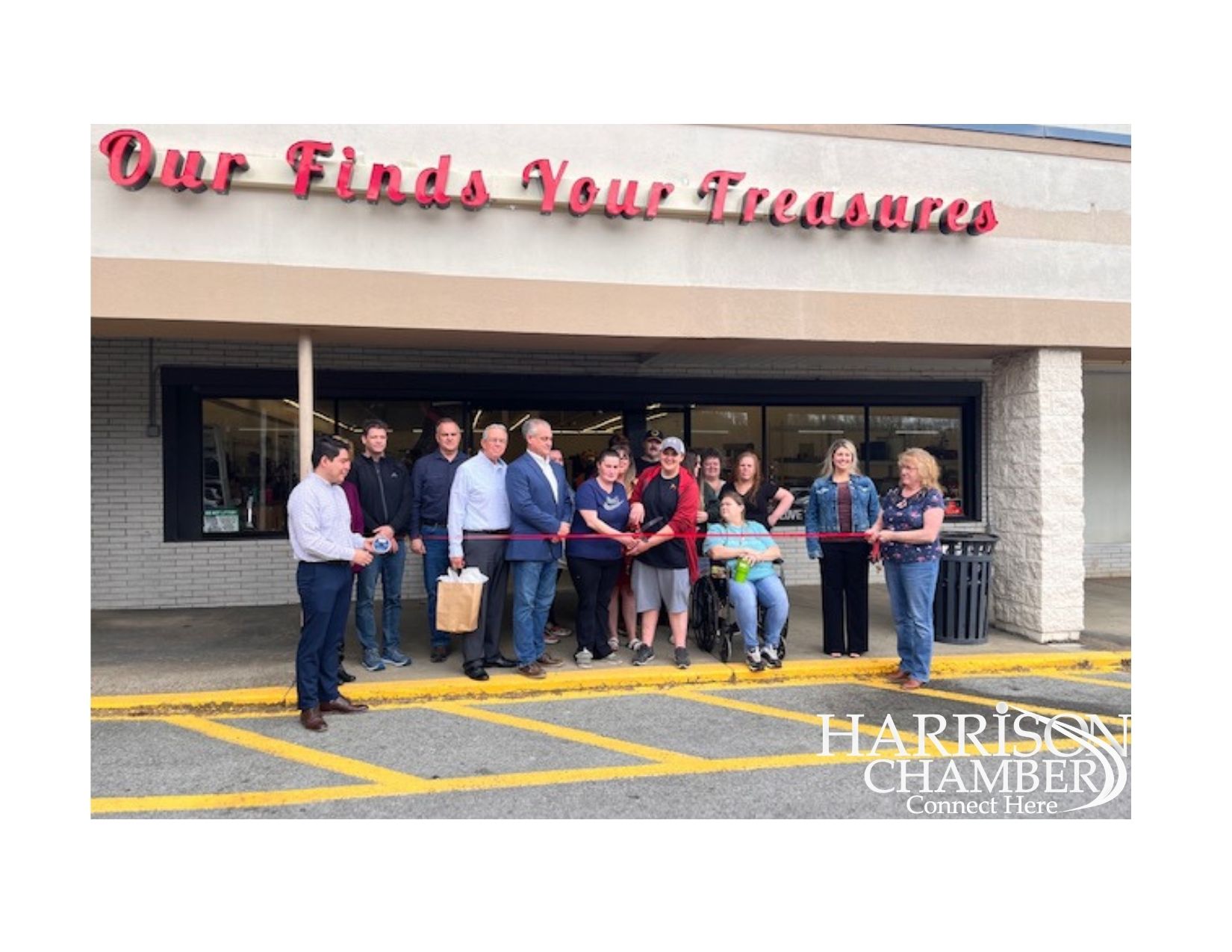 Our Finds Your Treasures Ribbon
Date: 03/31/2022
Story By Julie Perine Connect Bridgeport The reality show, "Storage Wars" piqued the interest of TV watchers across the world. Once a storage unit door is flipped open, there could be a room full of treasures inside. Jessica Morris and Kimberly Bailey have made the search their livelihood. After all, one man's trash is another man's treasure. At Bridgeport's newest retail store, Our Finds Your Treasures, you might just find your treasures. We sell anything and literally everything," Morris said. "We have everything from new and used furniture to new and used housewares and toys, jewelry, used primitives and more. People come to our store to see if we have what they're looking for before visiting the big chain stores." Our Finds Your Treasures is open 10-7 Monday through Thursday, 10-8 Friday and Saturday and 10-6 Sunday.
---